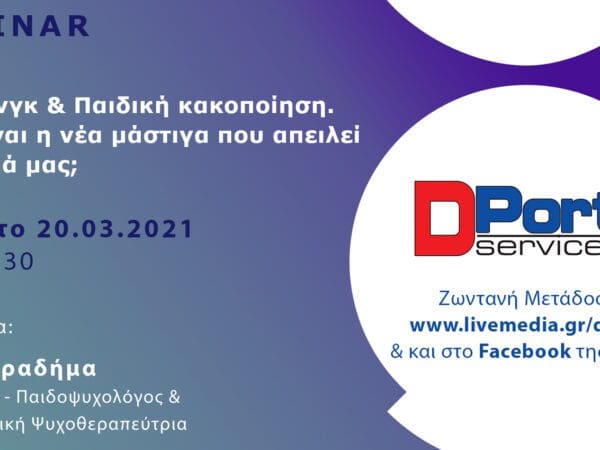 Watch the informative webinar titled at the link below
Bullying & Child Abuse
What is the new scourge threatening our children?
How to recognize the signs, How to act and, above all, how to prevent developments.
which was held online on Saturday, March 20 by the psychologist – child psychologist and psychoanalytical psychotherapist, Lila Karadima, in collaboration with DPort Services
Dr. Lila Karadima analyzed everything we would like to know about Bullying and Child Abuse and answered all our questions and issues live.
The safety of our children is an absolute priority for all of us!