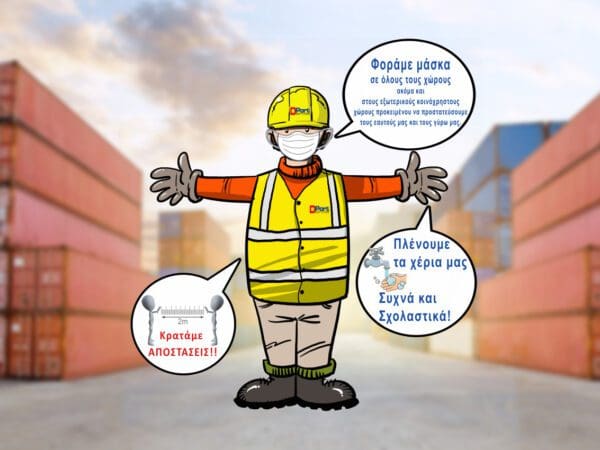 According to the new instructions given by the general secretariat of civil protection, the use of a mask is defined as mandatory in all closed workplaces (public and private) for everyone, as well as in all open assembly areas where the rule of distance of 1.5 meters.
We wear a mask during our work and in closed spaces (offices, changing rooms, etc.), as well as in all open spaces where the 1.5 meter distance rule cannot be observed (courtyard).
We remind you of the necessity of observing all the measures to protect our health, avoiding social contact, maintaining distances, frequent hand washing and emphasize that if any employee develops a fever, shortness of breath, unusual and unnecessary cough, loss of taste and smell to inform the clinic immediately office for further instructions.
It is also necessary to inform the labor clinic and the companies in the event that there is a case of coronavirus in your close family environment or in a person you have recently come into contact with.