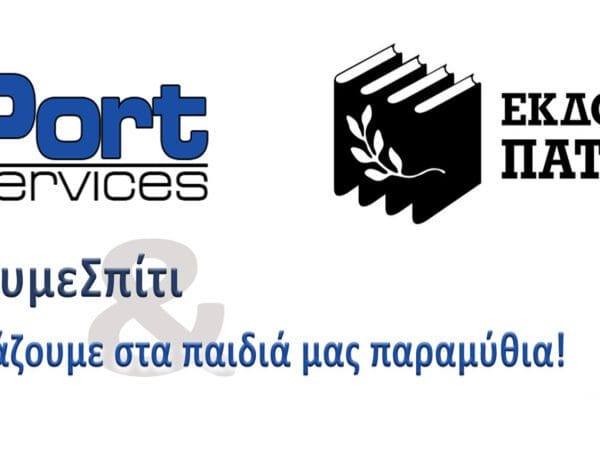 Schools have started and DPort Services remains next to parents and their little friends!!!
#MenoumeSpiti with Pataki Publications & We read fairy tales to our children!!!
DPort came in collaboration with Pataki Publications in order to have discounts on your purchases.
Each employee will receive a personal and unique code via message on their mobile phone which they can use in their communication with Pataki Publications to get the discounts that have been agreed upon.
Purchases can be made by phone at tel. 210 3811740 & 210 3811850 or by email: bookstore@patakis.gr with reference to the unique code sent to your mobile phone.
https://www.patakis.gr/default.asp
#BeProudBeDPort